Vehicle Technician
Worcester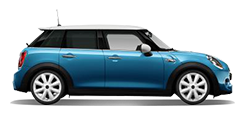 Job title Vehicle Technician Location Worcester
Reference 5992081
Salary: From £18,720 per annum plus the opportunity to earn up to £11,000 OTE

Full-time

Are you a technician who takes genuine pride in what you do? Welcome to MINI.

BMW Group Retail

Working in BMW Group Retail is an altogether different experience to any other career you might have known – in or outside the automotive world. There's the passion our team have for the Group's world-famous brands. The collective pride in the quality of our design, technology and engineering. The satisfaction of giving every customer an exceptional experience. And a sense of excitement about the future and what it holds.

Welcome to the future of automotive retail

Your technical knowhow and our state-of-the-art technology – it's an unbeatable combination. We're using diagnostic technology in our workshops that's years ahead of the competition. It makes our lives easier and gets our vehicles back on the road where they belong as quickly as possible.

Don't worry if the digital world is a bit daunting to you at the moment. At our purpose-built, state-of-the-art training and development facility in Wokefield Park (near Reading), The BMW Group Academy UK will provide you with the training required to get you up-to-speed.

With our BMW Group certified trainers, you'll receive all the coaching and support you need to make the most of your future with us. For Technicians, we have specially developed a fast-track training programme which will enable you to more quickly progress in your career by building on the skills you've already gained. It's ideal for those who've already completed another vehicle manufacturer's training programme or have hold specific IMI qualifications.

Your role

Working on electrical and mechanical systems across our MINI range, every day will be packed with variety. With our diagnostic technology at your fingertips, you'll inspect components for wear and tear, carry out technical maintenance, repair or replace parts, as well as verifying vehicle functions and their subsystems.

Your profile

You'll be passionate about keeping up to speed with the latest technologies. You'll already have a Level 3 NVQ in motor or light vehicle maintenance and repair (or equivalent), together with a full UK driving licence. Ideally you'll have previous experience within an automotive retailer. You'll definitely have a sound understanding of electronics, software programming and mechanical engineering

Rewards

Your hard work will be rewarded with an attractive range of benefits.
CAREER QUESTIONS?

---
*Service only available during office hours