Sales Manager
Plymouth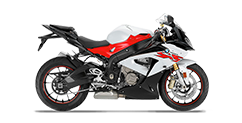 Job title Sales Manager Location Plymouth
Reference 9281503
£20,000 per annum plus opportunity to earn up to £45,000 OTE however bonus scheme is uncapped

Full-time

Take the next step in your leadership career by helping shape the future of motorbike retail.

BMW Group Retail

Working in BMW Group Retail feels different to other careers – in or outside the automotive world. There's the passion our team have for the Group's world-famous brands. The collective pride in the quality of our design, technology and engineering. The satisfaction that comes from making every customer interaction memorable. And a sense of excitement about the future and what it holds.

This is where to keep moving forward, to keep improving yourself, and to follow the career you want in the future of automotive retail.

Shape the future of motorcycle retail

Our market is changing and our customers are too. That's why we're dedicated to bringing tomorrow's driving experience to our customers today. And why we want to create retail experiences that are years ahead of the competition's.

Our cutting-edge showrooms feature eye-catching design and the latest technology tools, like our ground-breaking AR apps. The challenge is to inspire our sales teams to create new and better customer experiences for people who are just as excited about BMW bikes.

Your role

You'll take responsibility for achieving the sales and revenue goals for new bikes - acting as a role model to the team, a passionate advocate of the brand and a senior representative of the retailer.

Your leadership will ensure customers enjoy positive, memorable experiences every time they visit your site or interact with your sales team. You'll also oversee sales processes, activities and target setting, as well as initiating marketing activities and taking care of operational management.

Your profile

You'll bring us previous sales experience preferably within the automotive industry but not essential. We also expect you to have a good general level of education and a motorcycle licence.

A highly effective motivator, you will already have leadership and performance management experience and a track record of developing others.

Rewards

Your hard work will be rewarded with a company bike, uncapped bonus scheme, pension scheme and a globally recognised BMW accreditation and certification.
CAREER QUESTIONS?

---
*Service only available during office hours