Parts Advisor
Guildford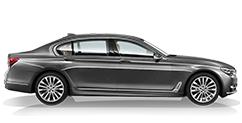 Job title Parts Advisor Location Guildford
Reference 10724938
Salary: up to £22,000 per annum plus opportunity to earn up to £28,000 OTE however the bonus scheme is uncapped

Full-time

Your knowledge of auto parts impresses everyone you know. It's time to put that talent to work for BMW

BMW Group Retail

Working in BMW Group Retail feels different to other careers – in or outside the automotive world. There's the passion our team have for the Group's world-famous brands. The collective pride in the quality of our design, technology and engineering. The satisfaction that comes from making every customer interaction memorable. And a sense of excitement about the future and what it holds. This is where to follow a career with the most forward-looking brands in automotive.

Welcome to the future of automotive retail

We're dedicated to bringing tomorrow's driving experience to our customers today. Our cars are built with some of the most advanced engineering and technology around – you'll be working with some of the most respected parts in the industry.

Your role

You'll give individual advice to customers on everything from wheels to tyres to air conditioning systems. Each time, you'll look to ensure that the service you provide is everything the customer would expect and more. We want you to be proud of the parts – and the service you provide.

Your profile

You'll have experience of working in an aftersales role. Beyond this, you'll be keen to develop what you know through updates, hands-on model experience and training.

Rewards

Whilst working for one of the most respected businesses you will also receive a competitive salary with an achievable uncapped bonus scheme and an attractive range of benefits including pension scheme, car purchase scheme available to you and your family. Access to bespoke training courses at the state of the art BMW training Academy where you will receive a globally recognised BMW accreditation and certification.
CAREER QUESTIONS?

---
*Service only available during office hours