Bodyshop Valeter Driver
Bolton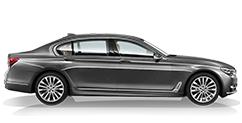 Job title Bodyshop Valeter Driver Location Bolton
Reference 10064319
Salary: Highly Competitive

Full-time

Can you deliver the kind of outstanding service that sets the BMW Group brand apart?

BMW Group Retail

Working in BMW Group Retail is an altogether different experience to any other career you might have known – in or outside the automotive world. There's the passion our team have for the Group's world-famous brands. The collective pride in the quality of our design, technology and engineering. The satisfaction of giving every customer an exceptional experience. And a sense of excitement about the future and what it holds.

Welcome to the future of automotive retail

Our market is changing and so too are our customers. We understand that every customer's relationship to their vehicle is personal, and that every customer need is different. So we provide a service that is genuinely tailored to the individual. Personalised care ensures satisfaction and builds loyalty – and you'll be making that happen.

We'll give you all the tools you need to make every customer experience memorable. And you'll have all the support and opportunities to make the most of your own future with us.

Your role

Your role will be to ensure that our exacting standards of vehicle cleanliness are always met as well as picking up customer cars that require work at the bodyshop and giving lifts to customers who have left their vehicle onsite. It's all about giving BMW and MINI customers an excellent lasting impression.

Your profile

We're looking for applicants who enjoy hard physical work in the fresh air and who take pride in what they do. Ideally you will have worked as a Valeter before and will obviously need a clean driving licence and have excellent customer service skills. If you have the tenacity and commitment to realise your potential, we'll give you the training to go as far as you can.

Rewards

Your hard work will be rewarded with company pension, employers benefit site, car purchase scheme and subsidised onsite canteen.
CAREER QUESTIONS?

---
*Service only available during office hours