Accounts Assistant
Bolton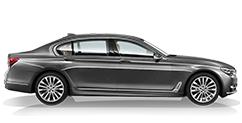 Job title Accounts Assistant Location Bolton
Reference 10468749
Can you deliver the kind of outstanding service that sets the BMW brand apart?

BMW Group Retail

Working in BMW Group Retail is an altogether different experience to any other career you might have known – in or outside the automotive world. There's the passion our team have for the Group's world-famous brands. The collective pride in the quality of our design, technology and engineering. The satisfaction of giving every customer an exceptional experience. And a sense of excitement about the future and what it holds.

Welcome to the future of automotive retail

Our market is changing and so too are our customers. We understand that every customer's relationship to their vehicle is personal, and that every customer need is different. So we provide service consulting that's genuinely tailored to the individual. Personalised care ensures satisfaction and builds loyalty – and you'll be making that happen.

We'll give you all the tools you need to make every customer experience memorable. And you'll have all the support and opportunities to make the most of your own future with us.

Your role

Our back office functions are just as important as our customer facing roles in ensuring that every BMW Customer has a seamless experience with us. You will be carrying out a variety of daily accounting tasks such as Banking, Sales Ledger and Credit Control. It's all about giving BMW customers peace of mind.

Your profile

We're looking for previous recent experience as an Accounts Assistant, ideally within the automotive industry. You will also be competent with all aspects of Excel and ideally have experience of working with the Kerridge DM system. In addition, you will be someone who can quickly get to grips with processes, BMW products and services.

We'll expect you to have a good general level of education, and a driving licence. Those who are working towards an accounting qualification will have a distinct advantage.

If you have the tenacity and commitment to realise your potential, we'll give you the training to go as far as you can.

Rewards

Whilst working for one of the most highly respected family businesses in the North West you will also receive a competitive salary and an attractive range of benefits including pension scheme, discounted car purchase scheme, access to an employer's benefit site plus on site training and e-learning.
CAREER QUESTIONS?

---
*Service only available during office hours